WELCOME TO
CELESTIAL CHURCH OF CHRIST
7TH YEAR PARISH HQ
Celestial Church of Christ - 7th Year Parish HQ
Welcome to Celestial Church of Christ 7th Year Parish HQ. We are part of the Rebisi Group of Parishes established in line with the mandate of Celestial Church of Christ Worldwide founded in Nigeria by Reverend Pastor Prophet Samuel B J Oshoffa in 1947 of blessed memory.
Superior Evangelist Dr Israel Ademola Gbadebo Haastrup, who established Celestial Church of Christ 7th Year Parish 1 and 2 in 1992 and 1996 respectively as part of Rebisi group of Parishes.  By vocation, Pa Haastrup was a qualified sea man and he was known as "Captain."  The first church under Rebisi group of Parishes was established in Port Harcourt in 1985 by Superior Evangelist Captain Israel Ademola Gbadebo Haastrup shortly before the demise of The Pastor Founder of the church.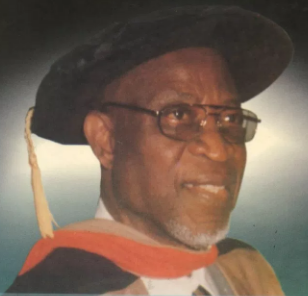 Seventh Year Parish was established by Superior Evangelist Captain Israel Ademola Haastrup in 1992, 7 years after the death of the pastor founder of the Celestial Church, Reverend Pastor S.B.J. Oshoffa. The establishment of this Parish was a continuation of the fulfilment of the covenant of God and His grace to establish Churches that will follow the original mandate that was given to the Pastor Founder Oshoffa "God wishes to send you to the world on a mission of preaching and exhortation, but the world will not believe you," the angel told him. "To assist you in your work so that men may listen to and follow you, miraculous works of holy divine healing will be wrought by you in the name of Jesus Christ." (Celestial Church of Christ (Nigeria Diocese) Constitution,1980. Clause 24. P.7).
As a Parish, we share a common history of Holy Spirit renewal and an over-riding  goal of evangelising the Word. Our fellowship is rich, our dialogue is biblical and relevant and our cooperation reflect a commitment to the message of reconciliation through the cross and unity in the power of the spirit.
As a white garment church, our dressing is symbolic of the righteousness of Christ, clean hand and a pure heart with simplicity that characterise the Ministry of reconciliation of our Lord Jesus Christ. It is received freely, a gift unto them that had a victorious life (Revelation 19:7-8).
Pa Haastrup gave us a guideline based on the direct revelation he received from God that he should set up Parishes in London with a peculiarity that whatever we do must be traceable to the Word of God. Whatever is not Bible teaching must not be practiced by members of 7th Year Parish. "separate yourself from anything that is fetish, rely absolutely on the Word of God and Holy Spirit will perform miraculous deeds among your members".
We are inspired by the Spirit of God at Celestial Church of Christ 7th Year Parish, to reach out more and win more souls and revitalise the souls of the existing membership of the Church to further the work of the Pastor Founder in consonant with the divine direction given to him in 1947. Our new magazine and this website will serve as a missionary vehicle to reach out and win souls for the Lord.
During the time of Noah, the Lawlessness reached its climax and for the love that God has for the world, among all the people he found Noah to be blameless and commissioned him to build an ark.
Also, John the Baptist, out of the amazing grace and love of the Almighty God, he was commissioned to publicise the love of God and the need to repent and be saved. John 3:16 "For God so love the world, that he gave his only begotten son, for whosoever believe in him shall never perish but have eternal life." The God Almighty took on a human body and nature came down as Jesus Christ, in order to redeem mankind. The era of Churches, known as Church age came after the accession of our Lord Jesus Christ. The word Christian meaning Christ-like was first used in Acts of Apostle chapter… Celestial Church of Christ was divinely established in 1947.
The fundamental faith of the Church is that Gods power to redeem man and society is resident in Jesus Christ, Son of the Father, who sent the Holy Spirit into the world as an agent of Salvation. It is this faith that Gods power is directly available to everyone to save, cleanse, empower and heal that gave the Celestial holiness church his birth.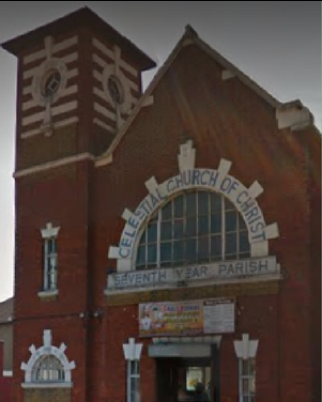 Thank you for supporting this ministry.
Everything we do is made possible because of the prayer and support of people just like you. You can support this ministry financially in the following ways:
We are raising money towards our building fun. You can also give your Tithes, Offerings and donations to CCC 7th Year Parish HQ, London by using our secure online payment by clicking the below button.